Today sees the 126th anniversary of the second Jack the Ripper murder, that of Annie Chapman on 8th September 1888.
To mark the occasion the next instalment of our documentary has been released and can be viewed at the bottom of this page.
There were, at the time, unconfirmed reports that she had been seen drinking in the Ten Bells pub at around 5.30am this morning.
The story doing the rounds in the locality was that a man peeped his head around the door of the pub and beckoned her outside.
Whether this was a genuine sighting, or just local gossip generated in the aftermath of her murder, we'll never now know.
It was a little after this time that Mrs Elizabeth Long turned out of Brick Lane and began walking along Hanbury Street, a short distance away from the Ten Bells Pub. She saw a man and a woman standing on the pavement outside 29 Hanbury Sreet.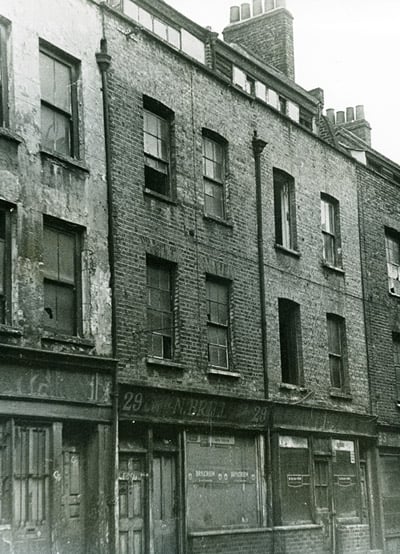 The man's back was turned towards her so she didn't see his face. She did, however, get a good view of the woman, who was facing her, and was later adamant that the woman had been Annie Chapman.
As she passed the couple she heard the man ask the woman "will you?" The woman replied "Yes." From the brief overheard snippet of conversation Mrs Long deduced that the man had been a foreigner.
However, since the couple were simply chatting with each other, there was, at the time, nothing to cause Mrs Long any suspicion, and so she continued on her way.
At 6am that morning a resident of 29 Hanbury Street came down the stairs and headed down the narrow corridor to the door that led into the backyard.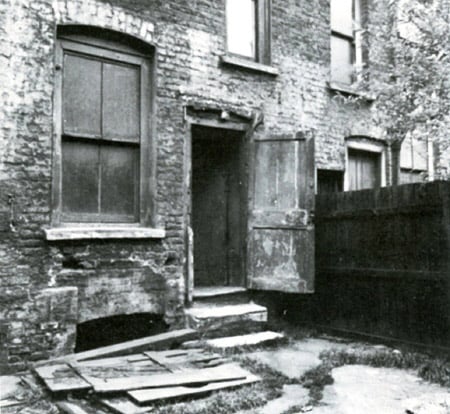 As he stood on the step he found the body of a woman lying on the ground between the step and the fence.
Racing down the hallway he burst out into the street and called for the assistance of several labourers who were walking along Hanbury Street. They followed him back into number 29, stood on the step and gazed down onto the horrifically mutilated body of Annie Chapman.
The Whitechapel Murderer had struck again and the streets of the district were about to erupt into terror and panic.