The Man Who Inspired Sherlock Holmes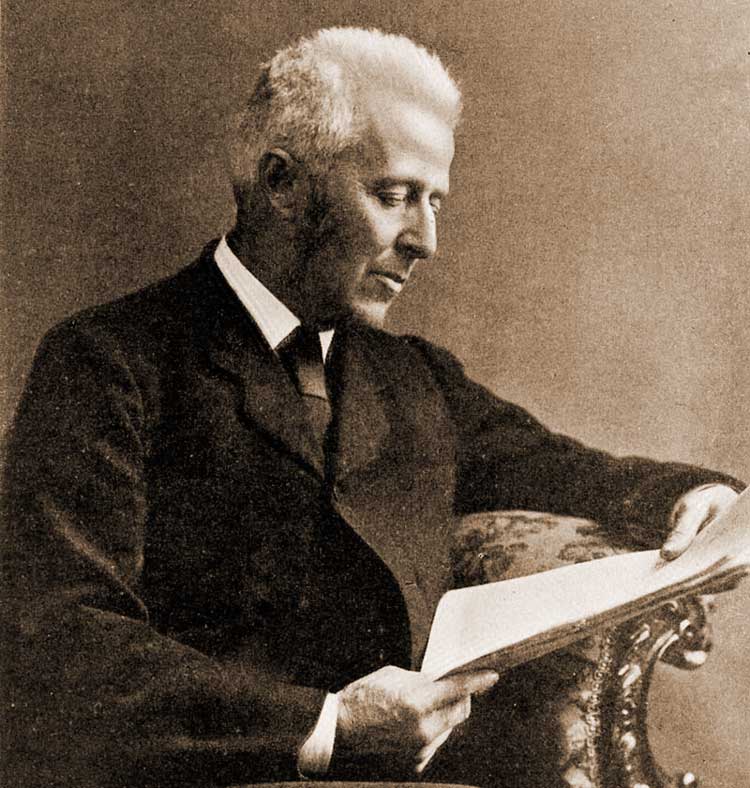 Dr. Joseph Bell was the Edinburgh doctor who is said to have give Arthur Conan Doyle the inspiration for Sherlock Holmes's amazing powers of reasoning and deduction.
In our previous instalment of our Sherlock Holmes documentary, we left Arthur Conan Doyle as a newly enrolled student at Edinburgh University. If you missed the previous section then you can actually watch it here.
CONAN DOYLE GOES TO SEA
This instalment begins in 1880, the year that Conan Doyle enrolled amongst the crew of a Greenland whaling ship to embark upon the first major adventure of his life. As he would later recall "I went on board the whaler a big straggling youth and I came off a powerful, well-grown man."
HE MEETS DR. JOSEPH BELL
He returned to Edinburgh where he resumed his studies at the University. It was whilst studying medicine that he met Dr Joseph Bell, the man to whom, son he later admitted, he "owed" Sherlock Holmes.
BELLS IMPRESSIVE DEDUCTIONS
Bell's observational and deductive abilities were legendary amongst the students at the university and Conan Doyle was as impressed as any of his fellow students at the way in which the good doctor could tell them all about a person within moments of that person arriving in his consulting rooms.
BELL INSPIRES HOLMES'S CREATOR
Many who knew Dr. Bell would later notice how many of his physical attributed would later become the attributes of Sherlock Holmes himself. Conan Doyle would later recall his memories of Joseph Bell, commenting that he remembered him as thin, high-nosed, eagle faced, with a jerky way of walking and possessing a "high strident voice." Holmes's voice is not mentioned that often in descriptive terms in the stories, but when it is mentioned it too is described as being a high strident voice.
So Holmes most certainly "acquired" certain physical characteristics from Joseph Bell.
But, more importantly from a Sherlockian point of view, Holmes also "inherited" his brilliant enquiring and diagnostic mind.
Bell wasn't just a brilliant medical diagnostician, but he also had a great skill for being able to simply look at a person and be able to tell their trade, their place of residence, their status in life, and many other things about them which, to his students, and to many he observed him at work, were nothing short of miraculous. Of course, once he explained his reasoning to them it seemed so obvious, but these explanations served only to impress his students further rather than detract in any way from his skill at reading people. Of course, these diagnostic observations were a huge feature in the Holmes stories, along with Holmes's explaining of his "methods" to Watson.
Dr Joseph Bell is buried in Dean Cemetery, a short distance from the centre of Edinburgh and, in the documentary, we visit his grave as we round off our look at how this Edinburgh doctor, and his remarkable abilities for deduction and observation found their way into the character, and the mind, of the World's greatest fictional detective.
However, Bell was not the only influence on the character of Sherlock Holmes and Conan Doyle based some of his traits on other people he met during his formative years. So we end this instalment of the documentary by asking the question, "is there a darker side to this story?"