HANBURY STREET
At 6am on 8 September 1888, Annie Chapman was found in the backyard of 29 Hanbury Street where she had been murdered and mutilated by Jack the Ripper.   
SEE THIS LOCATION ON OUR JACK THE RIPPER TOUR
What happened on Hanbury Street in relation to the Jack the Ripper crimes?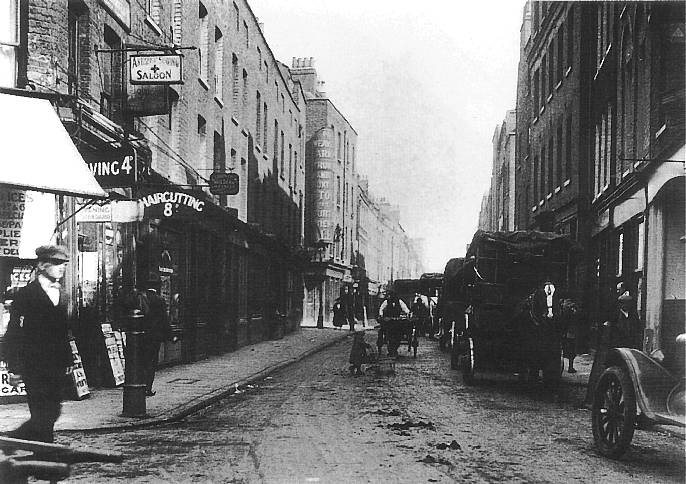 In the early hours of 8 September 1888, Annie Chapman was thrown out of the lodging house in nearby Dorset Street because she did not have the money to pay for her bed. Unconfirmed reports suggest that she then went to The Ten Bells Pub where she was, reputedly, seen drinking until around 5am.
What is certain is that by 5.30am, Annie Chapman had made her way to 29 Hanbury Street, where she was seen talking to a man in the doorway. Just 30 minutes later, John Davis, an elderly resident of number 29, opened the back door and saw her horrendously mutilated body.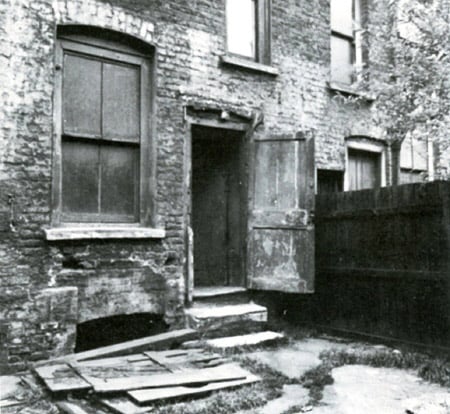 Her throat had been cut to her spine, she had been ripped open and reportedly her intestines had been strewn across her face and shoulders. The murderer had also cut out and taken her womb, which was presumed to be a trophy of the crime.
Where is Hanbury Street?
E1 7PT
The site of number 29 Hanbury Street and the whole north side of the street was demolished in the late 1960s by the Truman Brewery and replaced with a brown brick brewery building. This has since become the Black Eagle Brewery, which is located around Brick Lane in the Spitalfields area, in the London Borough of Tower Hamlets.
The closest tube station to Hanbury Street is Aldgate East, which is a 7-minute walk, while Whitechapel Station is just 9 minutes away. Hanbury Street is renowned for its street art, but you can also hit the food stalls at the Sunday UpMarket or play crazy golf at the scrap-built Junkyard Golf Course.
What is Hanbury Street in the present day?
Although it's often overlooked in favour of its big brother Brick Lane, Hanbury Street still has much to attract visitors. As well as being a cultural melting point, the Street is rich in street art, history and of course, some excellent curries.  
How has Hanbury Street changed since 1888?
In 1888, both sides of Hanbury Street were lined with four-storey houses, all of which had front doors that opened into narrow passageways which led to backyards. This is how the street remained until the late 1960s, when the north side of the street was replaced by the Truman Brewery. However, the south side of the street was untouched and remains relatively unchanged.