One of the things that many people who join our nightly tour notice is just how much wonderful and colourful street art adorns the walls of the buildings that we pass as we go round.
So, for today's blog we thought we'd pay homage to some of that art and our guides have been busily snapping away capturing these little masterpieces as and when they appear.
Here are some of the results.
A BRICK LANE LEGEND FROM JOHN BENNETT
Tom Harding is wowing audiences in his dual role as the Kray Twins and this wall painting is a tribute to his versatility as both Ronnie and Reggie.
CHESHIRE STREET ART DONE LARGE
A very colourful offering from Cheshire Street, which even has the distinction of been photobombed (or should that be paintingbombed?) by Marilyn Monroe!
MY HEAD HURTS!
Lindsay Siviter snapped this wonderfully eccentric piece of street art on her Jack the Ripper tour back in August.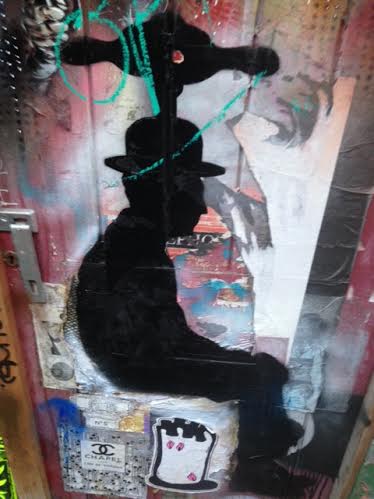 THE BATTLE OF CABLE STREET
This mural on a wall in, err, Cable Street shows the Battle of Cable Street raging. It must have been terrifying. But it also shows what can be achieved when a community stands united.
THE BRICK LANE PIG
This one's a few years old now and it shows a pig (notice the police helmet on said beast to get the joke) and a snake and goodness knows what else!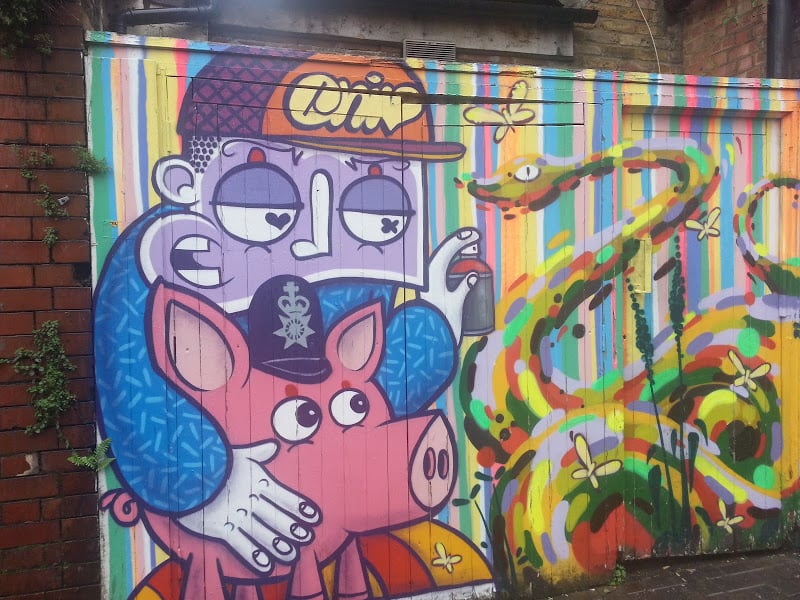 So, there you have a selection of images showing that, as you make your way through the streets of East London, your eyes will feast up on a varied array of urban art that will present you with an ever changing, but always fascinating and intriguing, landscape. We're hard at work capturing these little masterpieces as they appear so be sure to check back regularly for more street art round ups.