Mary Kelly was twenty-five years old and was the youngest of Jack the Ripper's victims. 
It seems that she was quite popular in the area, indeed the worst that those who knew her could say about her was that she was in the habit of sometimes drinking too much and, as a result, she was, from time to time, a little but tipsy.
During the eight months leading up to her murder she had been lodging in her own room in Miller's Court, a small enclave just off Dorset Street in Spitalfields.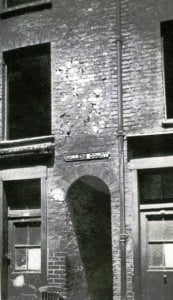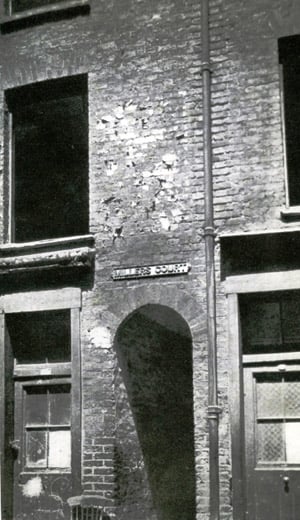 She had, for a time, shared this room with Joseph Barnet, an unemployed fish porter who had worked at Billingsgate Market. However, Barnet's unemployment meant that the couple had little money coming in and, as a result, she had fallen behind with the rent on the room.
Trying to alleviate their financial straits, Mary had returned to prostitution, which had led to relations between them becoming strained. A few weeks before her murder they had had a particularly heated argument in the course of which one of the room's window panes had been smashed. To keep out the chill from the room, the broken pane had been filled with newspaper and rags, and an old coat had been hung over it.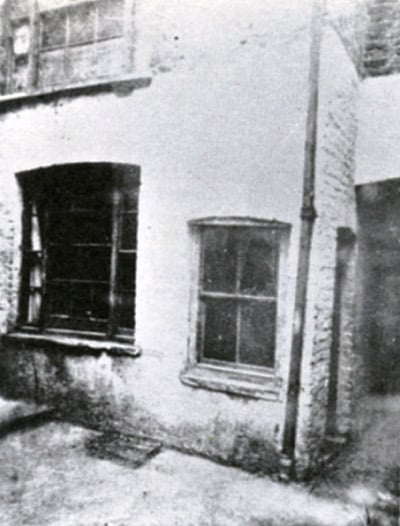 Things took a turn for the worse towards the end of October when Mary had invited a prostitute – whom Barnet remembered as being named Julia – to stay with them, which proved to be the last straw as far as Barnet was concerned and he moved out of the room.
Maria Harvey later told the police that she had stayed in Mary's room on the nights of the Monday and Tuesday prior to her murder. She had then moved to a room elsewhere in the vicinity but had visited Mary in her room on the afternoon before her murder.
She left when Joe Barnet turned up at the room at around 7pm that evening.
Joe and Mary had remained, so he later claimed, on good terms and he said that he last seen her alive when he visited her in her room at between 7pm and 8pm on the evening of Thursday 8th November 1888.
At the inquest into Mary's death Barnet told the court that had last seen Kelly alive "…between 7.30 & 7.45 the night of Thursday before she was found. I was with her about one hour."
Leaving the room later that evening he had gone back to his Bishopsgate lodging house where he had played cards, before retiring to bed at 12.30am.
At this moment Mary was heading out in search of clients whilst, at the same time, Jack the Ripper was setting out from his lair and his bloody swansong was about to begin.
Join our Jack the Ripper Walk tomorrow on the anniversary walk of Mary Kelly's murder.