In its edition of Saturday the 20th of October, 1888, The Dundee Courier published a summary of the progress that had been made with regard to tracing the perpetrator of the East End atrocities who, by this time, was becoming universally known as "Jack the Ripper."
The gist of the report was, basically, that nothing had happened and that no progress had, in fact, been made!
The article read:-
THE WHITECHAPEL MURDERS
"No person was in custody or under detention at either of the police stations in the East End of London, last evening in connection with the recent murders.
The house-to-house inspection is all but completed. It has not led any discovery of importance.
FALSE ALARMS AND UNTRUTHS
The police at Commercial Street Station have learned that yesterday afternoon a strange man at Islington was observed to write on a wall, "I am Jack the Ripper." He was pursued, but was lost sight of.
A reporter was informed yesterday by the City police that there is no truth whatever in the report of the arrest of an American in Bermondsey, and that no such statement as reported had been made at the City Detective Office.
On inquiry last night it was found that no person was under arrest at present.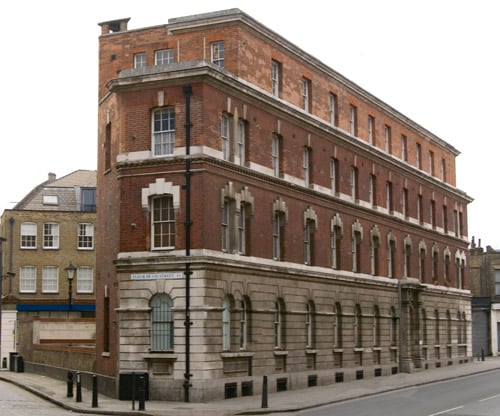 THE HOUSE TO HOUSE SEARCH
The house-to-house search is completed, and has led to no result of any value. The householders have offered the fullest assistance to the police throughout the work of inspection.
THE WRITING ON THE WALL
It was reported that a man was seen writing on a wall in Islington last night, "I am Jack the Ripper." He was pursued some distance, but he got clear away.
THE LUSK PACKAGE
The incident of the box containing a portion of human kidney that was sent to Mr. Lusk, of the Whitechapel Vigilance Committee, yesterday, aroused much comment in the East End.
The idea of its being a practical joke is not generally entertained, as a pronounced opinion has been given by Dr Openshaw and Mr Reed.
The box and its contents were taken from Leman Street Police Station to the City Police Office in Old Jewry, and Dr Gordon Brown, police surgeon, will examine it and make a report due course.
WATCH OUR VIDEO ON THE LUSK LETTER
THE POLICE AND SIR CHARLES WARREN
The extra police precautions in the Whitechapel neighbourhood still go on.
The Press Association learns that the forthcoming number of Murray's Magazine will contain an article on "The Police of the Metropolis" by Sir Charles Warren.
JOHN FORSTER IN BELFAST
At Belfast Police Court yesterday, John Forster was charged on remand with having been concerned in the Whitechapel atrocities.
Inspector Morell deposed that the locket and chain found in the prisoner's possession had been identified as a portion of the goods taken from a house near Bootle, England.
The authorities there had telegraphed that the accused was wanted on a charge of housebreaking, and a remand for eight days was granted in order that further inquiries might be made into the case."