One of the least likely suspects in the eternal hunt for the perpetrator of the Whitechapel murders, who we now know as Jack the Ripper is Prince Albert Edward Victor, the Duke of Clarence, grandson to Queen Victoria and heir presumptive to the throne.
However, he is there on the list of suspects, and, since quite a few people love a conspiracy theory, he probably won't be leaving the list of suspects any day soon!
In fact, he currently sits in 12th place in our Vote For Jack The Ripper Poll.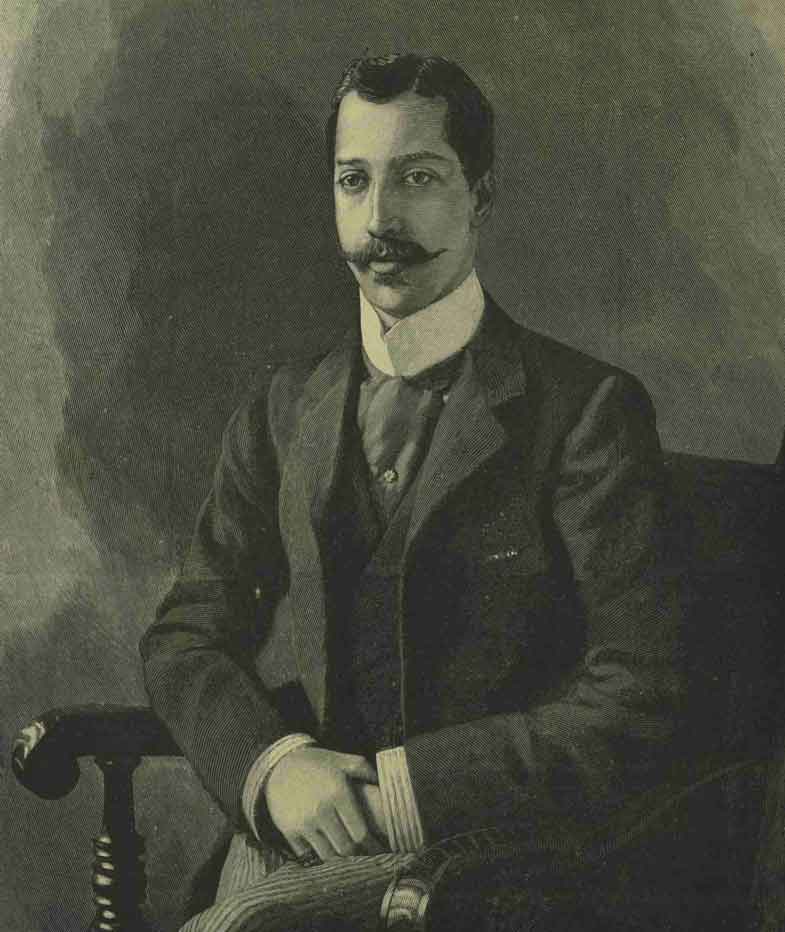 PRINCE ALBERT VICTOR IN WHITECHAPEL
It is always interesting to view particular suspects going about their everyday lives away from the glare of the suspect spotlight, and, in February, 1885, he arrived in Whitechapel the Whittington Boys Club on Leman Street.
The Worcester Chronicle reported on his appearance in the district where the Jack the Ripper murders would occur just over three years later in its edition of Saturday, 7th February, 1885:-
Prince Albert Victor may be said to have commenced his public life on Saturday, when he opened and inspected, and addressed a numerous assembly at the Whittington Boys' Club, in Leman-street, Whitechapel.
His Royal Highness addressed the boys as follows:-
"Boys of the Whittington Club and of the East London Shoeblack Society and friends, I am very glad to come and see you to-day.
DO IT WELL
I hope that each and all of you will try as hard as you can to be a credit to this club and to yourselves. (Hear, hear.) I wish to help you in doing this by asking you to remember two things – first, whatever you do – whether it be blacking a pair of shoes, practising gymnastics, reading a book, helping a friend – whatever it is, do it as well you can. (Cheers.)
"If a thing is worth doing at all, it is worth doing well," is a good old English motto.
RESIST WRONGDOING
Secondly, never do what you know to be wrong.
Often you will feel inclined, either through your own wishes or through the promptings of companions, to do something you would like, but which your conscience tells you ought not to be done. (Hear, hear.)
Well, then is the time not to give way; be brave, stand firm, refuse under any circumstance to do what you are not sure is right. (Hear, hear.)
YEARS OF DISCRETION
May I ask you to remember these two things?
If you will do so, then, as you grow up, you will be worthy to play your part as English citizens.
And when you come to years of discretion you will be able to judge for yourselves whether you will remain in England, or whether you will seek your share in the English lands beyond the seas. There is plenty of room out there. (Hear, hear.)
Ample air and larger aims, and here you seem rather crowded. (Laughter).
May God bless you all, whether here or there. (Cheers).
The Prince then visited the bar and refreshment room of the club, and shortly afterwards left the institution."