In November 2015 we were treated to a rare glimpse of London as it once was when the fog returned to the streets and alleyways of the East End of London. Jack the Ripper tour guide, John Bennett, was quick to capture this wondrous sight with his trusty camera. The view below looks along Gunthorpe Street, formerly George Yard and shows the first sinister little thoroughfare that we pass along in our nightly quest to hunt the ripper through the old alleyways of the East End of London.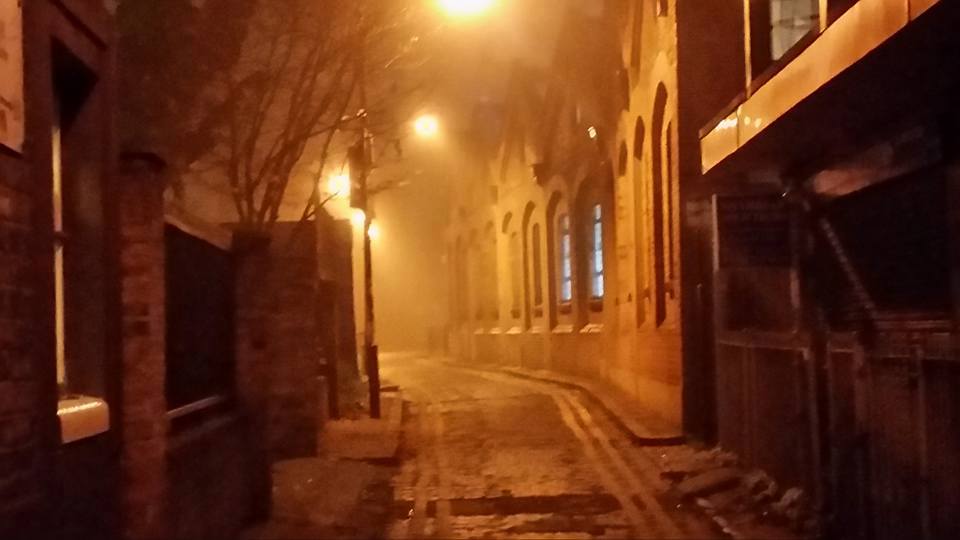 As you can see below. even the offices were shrouded in thick fog. It was almost like a time warp had been created and we had found ourselves spirited back to the old streets of Sherlock Holmes's London!
Who knows what what horrors might have been lurking in the shadows throughout those November afternoons and nights?
Luckily, John returned, unscathed, from the hinterland of the fog and will be returning to the East End streets in January 2016 to lead fearless crime buffs on the journey of a life time through the twists and turns of Victorian London in pursuit of the World's most notorious serial killer of all time.
As we say, The Shadows Just Got Darker!