In our last look at the locations associated with Jack the Ripper we took a look at Whitechapel High Street, where our walking tour begins, and the White Hart Pub next to which is the arched entrance to Gunthorpe Street, through which we pass in the early stages of our walk.
The alleyway we go in to is a fantastically atmospheric and cobbled alleyway that really is heavy with the ambiance of menace, much as it must have been in the days when Jack the Ripper walked in its shadows.
In 1888 Gunthorpe Street was known as George Yard. Here's a photograph of it in 1890, just two years after the murder of Marth Tabram took place here in early August 1888.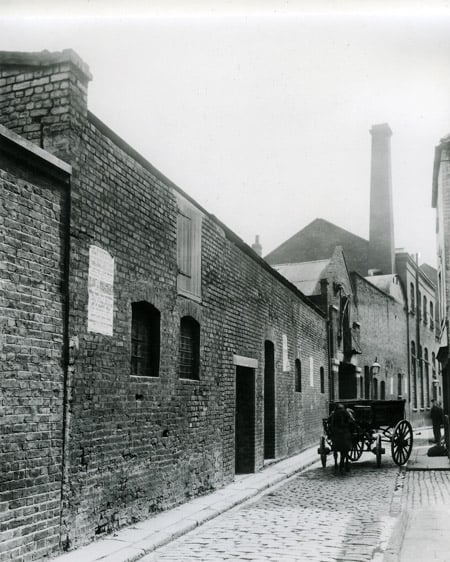 It is safe to say that this sinister little alleyways pitches out tour participants back into the  Victorian era so that, almost immediately, they find themselves, quite literally, walking with Jack the Ripper!
So, to end with,  here's a view looking up George Yard (now Gunthorpe Street) today.