For many people visiting London, or even for those living in London, there are plenty of things to do if you are interested in exploring the darker side of the Metropolis.
From a Jack the Ripper perspective, and, let's be honest that is a major perspective with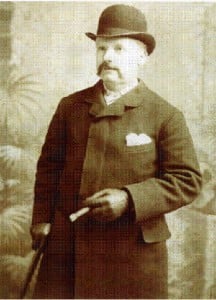 us, you might wish to take yourself off to the London Hospital Museum where, in their excellent free museum, you can see items relating to the murder of Catherine Eddowes, as well as a copy of the famous letter "From Hell," which was sent to Mr George Lusk in October 1888. The closest underground station to the London Hospital is Whitechapel.
Should you wish to take a peek into the world of modern crime, and how it is dealt with by the English justice system, you can attend the criminal trials held at the Central Criminal Court or, as it's better known throughout the world, The Old Bailey. The closest underground to Old Bailey is St Paul's. Be warned that cameras are not allowed inside the building.
If you are interested in the great detective Sherlock Holmes then a trip to Baker Street Underground Station is a must.
Outside the station there is a handsome statue of Holmes himself. Just around the corner, on the northern stretch of Baker Street, you will find a soaring white building. This was the original 221B Baker Street, which is now a block of high class flats but which was formerly the headquarters of the Abbey National Building Society. Such was the amount of annual correspondence they used to receive from all over the world which was addressed to Sherlock Holmes that they actually employed a lady whose job it was to answer the letters to Sherlock Holmes!
A little further along the road you will find the Sherlock Holmes Museum where, a suitably attired, London Bobby welcomes people to an interior that recreates the rooms of 221B Baker Street
Continuing with your Sherlock Holmes theme, on Northumberland Avenue, just off Trafalgar Square (closest underground Embankment), you will find the Sherlock Holmes Pub. In the upstairs room there is an exact replica of Holmes and Watson's sitting room at 221B Baker Street.
It's a nice pub at which to enjoy lunch after which you might like to cross Northumberland Avenue and head into Great Scotland Yard, where you will encounter some of the former buildings where the Metropolitan Police were head-quartered  at the time of the Jack the Ripper Murders.
So there you have just a few crime related locations spread across London that should help you while away a few hours exploring the fascinating streets of London.