In early May, 1889, newspapers across the country carried a story concerning the life of Jack the Ripper victim Annie Chapman, which had been delivered as part of a sermon on the dangers of alcohol by the Reverend John MacNeill at the Presbyterian Church in Regents-square, off Gray's Inn-road.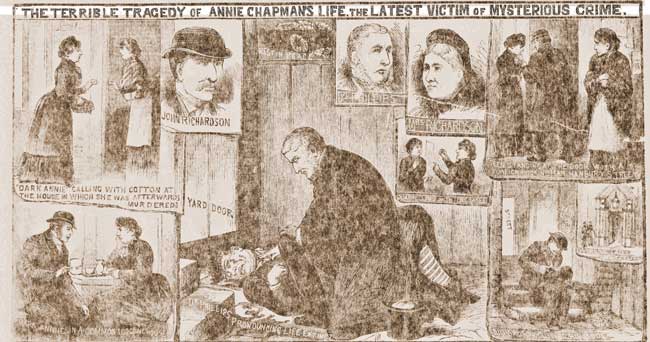 A POPULAR PREACHER
Before coming to the main subject of this article, however, it might be useful to gain an insight into the style of the preacher who delivered the sermon.
The Reverend John MacNeill arrived in London from Edinburgh in March, 1889, and, if the following article from The Dover Express – which appeared on Friday, 29th March, 1889 – is to be believed, his services proved so popular that the police were required to keep order:-
"The latest addition to the popular preachers of the metropolis is the Rev. John MacNeill, who has come from Edinburgh to be the pastor of the Presbyterian Church in Regents-square, off the Gray's Inn-road.
He seems to be about thirty years of age, and I am told that he is a self-taught man.
I found five policemen on duty in the porch, and they told me that the crowds had been such as to necessitate their presence.
The church certainly was full, and there was no more sitting room, but the services of the police were not required that night.
Mr. MacNeill is a fluent extempore preacher, very earnest and, I suppose, very orthodox, and he has a quaintness which he owes to his Scotch idioms, and a dry humour that never lapses into irreverence.
His sermon, too, abounded with homely illustration accompanied by dramatic action.
Thus, he spent quite ten minutes in describing in extraordinary exactness of detail the process of hand-line fishing from a boat, and finished it by leaning over the rail and imitating the hauling up of a fish, hand over hand, and jerking it into the boat.
[However,] I fear his admirers, who declare that he will take the town by storm, are doomed to disappointment."
THE STORY OF A WHITECHAPEL VICTIM
So, it is apparent that the Reverend John MacNeill enjoyed giving dramatic sermons, and was not averse to doing anything he saw fit in order to publicise himself and his services.
Consequently, the  veracity of the story he told as part of one of his sermons, which was subsequently picked up by many newspapers across the country in May 1889, should, perhaps, be taken with a large pinch of salt – albeit, if it was true, it gives us an intriguing view of the downward spiral of the life of Annie Chapman, which saw her go from a respectable married, family life to frequenting the lodging houses of Spitalfields, and, ultimately to becoming a victim of Jack the Ripper.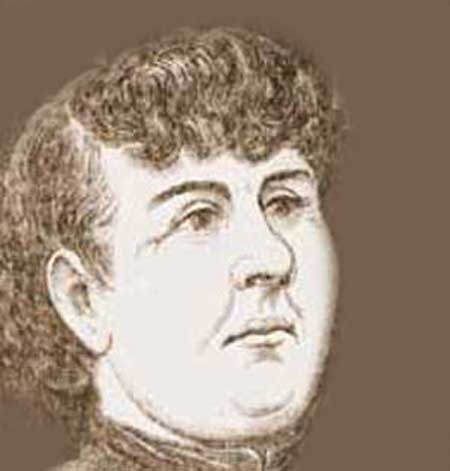 THE TEMPERANCE SERMON
The following account of the sermon appeared in Lloyd's Weekly Newspaper on Sunday, 5th May, 1889:-
"In his speech at the Presbyterian Synod on Tuesday evening, the Rev. John MacNeill told the following tale.
He was speaking of temperance, and said that on Sunday (when he preached a temperance sermon at the Tabernacle) he received a letter that had been written by a lady on the danger of the use at communion of fermented wine.
A STRANGE, SAD, TRUE TALE
The lady in her letter told a sad story of an inherited passion for drink.
There were four or five of them, several brothers and two sisters, the children of intemperate parents.
Her sister had unfortunately inherited the craving, and before she was 14 had taken to drink.
The others became converted, and did all in their power to care for their sister, but it was of no use.
SHE MARRIED AND HAD CHILDREN
The sister at length married comfortably, and children were born.
But the craving for drink grew greater and greater, and, at length, she was sent to a home for inebriates, where she stayed a year.
She left apparently, said the sister, a changed woman.
HER HUSBAND'S GLASS OF WHISKY
Soon after, however, her husband caught a severe cold, and, before going out one morning, drank a glass of hot whisky – taking care, however, not to do so in the presence of his wife.
Then, as was his custom, before leaving he kissed his wife.
At once the fumes of alcohol passed into her, and in an hour she was a drunk and roaring woman.
SHE ABANDONED HER FAMILY
She went from worse to worse, and at last left her husband and her children, one of them a cripple, through her drunkenness.
HER HUSBAND DIED
The husband died two years ago, a white-haired and broken-hearted man, though only 45 years of age.
HER NAME WAS ANNIE CHAPMAN
"Need I add," said the sister in her letter, "what became of her. Her story is that of Annie Chapman, one of the recent Whitechapel victims.
That was my sister!"