For us today, separated from the autumn of 1888 by the passage of over 100 years, it can be difficult to glean an impression of the extent of the sheer terror that the Whitechapel Murderer, or Jack the Ripper as he would become known to posterity, evoked at the time of his crime spree.
Yesterday I started to re-read Leonard Matters The Mystery of Jack the Ripper, which was published in 1928 and which was the first book to present a detailed investigation into the Jack the Ripper Murders and also, incidentally,  the book which provides us with many of the scene of crime photographs that we show to those who join us on our Jack the Ripper Tour.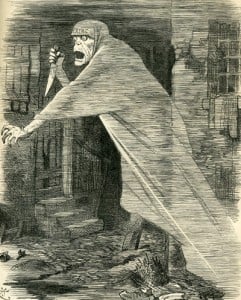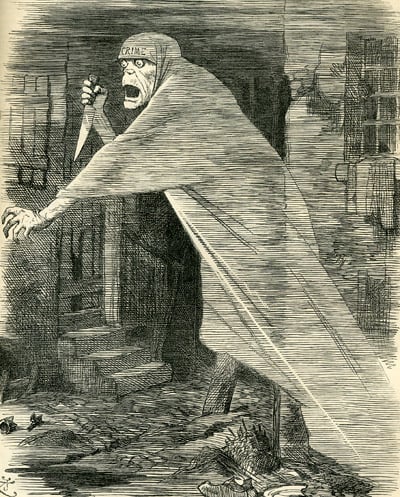 In the chapter entitled "When London Walked In Fear" Matters remembered how "As a mere baby, living 12,000 miles away from London, I heard the name of "Jack the Ripper" and trembled in fear. It was synonymous in my infantile ears with something monstrous, horrible, spectral. "
Earlier in the chapter he relates how "There was a panic. The murders were the sensation of that age; the sensation of the world. People everywhere shuddered at the mention of "Jack the Ripper," or even Whitechapel. London was horrified and terrorised. The police force was patently demoralised and Scotland Yard was at its wits' end."
Matters then goes on to observe – and keep in mind he is writing forty years after the crimes – that "That statement may be ridiculed today, but only those who who were living at the time can really credit the effect this succession of revolting crimes, the impudence and daring of the murderer, and the inability of the police to catch him, had upon London."
Matters really does capture the mood of the times and conveys it to us today when, inured as we are by the passage of time and the huge amount of violence we witness on television and on-line, we still shiver at the fear that the folk memories of the ripper can evoke. And, I think, the following passage effortlessly reveals how the murders impacted on society as a whole:-
"From the East End the Terror Spread all over London. Men, women and children were affected by it.Only those who had to be out at night, or those who had first assured themselves of ample protection, left their homes after nightfall, and the lonely woman wayfarer, abroad when darkness came, hurried through the streets with the spectre of a murderer clutching at her shoulder."
Until tomorrow, Sweet dreams!